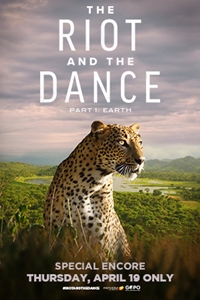 The Riot and the Dance
()
Starring: Dr. Gordon Wilson
Genre: Program
Run Time: 1 hr. 50 min.
Fathom Events and Gorilla Poet Productions present a special encore presentation of The Riot and the Dance: A Cinematic Celebration of Creation in movie theaters nationwide for one night on Thursday, April 19, 2018. This nature/science documentary showcases the vast and beautifully intricate planet on which we live. Through a vividly powerful experience, the audience is intended to develop a greater understanding of and appreciation for the Creator's workmanship and personality. Dr. Gordon Wilson will host well-known scientists and experts to open eyes to the glory of creation.
PLAYING AT:
No showtimes available
on this date.
No showtimes available
on this date.