SHOWTIMES AT FOX GOLD COAST
Can't find the showtime you are looking for?
We post new showtimes Tuesday evenings for Friday through the following Thursday. In some cases, advance tickets are available sooner.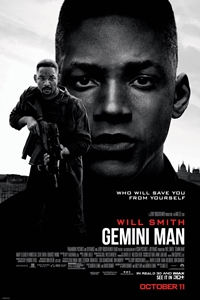 Gemini Man 3D+ IN HFR (PG-13)
Runtime: 1 hr. 57 min.
Genre: SciFi/Fantasy
Reserved Recliners |
|
Sorry, no passes allowed
4:15
FOX GOLD COAST
11301 Coastal Highway
Ocean City, MD 21842
(410) 213-1505
Get Directions
PRICING AND INFORMATION
All Reserved Recliner Seating
---
MATINEE (Before 5 PM)
All Tickets $9.75
EVENING (5 PM to Closing)
General $13.00
Seniors $9.75
Children $9.75
---
DISCOUNT TUESDAYS
All Tickets $5.00
---
MET OPERA LIVE EVENTS
General $24.00
Seniors $22.00
Children $18.00
---
Additional Charges Per Ticket:
3D $1.50
FOX GOLD COAST
POLICIES

Seniors: 60+, Children: 2-11
DISCOUNT TUESDAYS: Some exclusions apply. Special Events are not discounted.
Tickets can be refunded at the box office before showtime, minus service fee