Scream Blacula Scream
(PG)
CHOOSE LOCATION:
Friday, February 19
Reserved Seating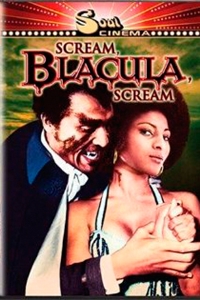 Scream Blacula Scream
(PG)
Starring: William Marshall, Don Mitchell, Pam Grier, Michael Conrad, Richard Lawson
Directed By: Bob Kelljan
Genre: Horror
Run Time: 1 hr. 36 min.
When a hated rival, Lisa Fortier (Pam Grier), is chosen to lead the voodoo cult of Willis Daniels' (Richard Lawson) late mother, a vengeful Willis brings the doomed vampire Prince Mamuwalde (William Marshall) back to life. Willis soon finds the vampire too powerful to control, and Lisa agrees to perform a spell that will break the curse placed on the prince. But, when racist sheriff Dunlop (Michael Conrad) gets involved, the vampire unleashes his deadly revenge.