CHOOSE LOCATION:
Friday, December 18
Reserved Seating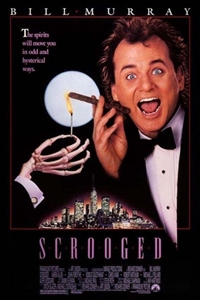 Starring: Bill Murray, Karen Allen, John Forsythe, John Glover, Bob Goldthwait
Directed By: Richard Donner
Genre: SciFi/Fantasy , Comedy
Run Time: 1 hr. 41 min.
Murray plays Frank Cross, a ruthless TV executive confronted with the slapstick ghosts of Christmas past, present and future. Will a night of zonked-out horror convince the heartless Frank to change his ways?