CHOOSE LOCATION:
Tuesday, November 23
Reserved Seating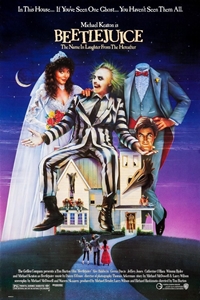 Starring: Alec Baldwin, Geena Davis, Michael Keaton, Winona Ryder, Annie McEnroe
Directed By: Tim Burton
Genre: Comedy , SciFi/Fantasy
Run Time: 1 hr. 32 min.
A dead couple attempts to scare a modern family out of there house with the help of a "bio-exorcist."