CHOOSE LOCATION:
Tuesday, December 1
|
| Reserved Seating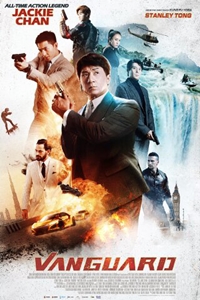 Starring: Jackie Chan, Miya Muqi, Yang Yang, Lun Ai, Zhengting Zhu
Directed By: Stanley Tong
Genre: Action/Adventure
Run Time: 1 hr. 48 min.
Covert security company Vanguard is the last hope of survival for an accountant after he is targeted by the world's deadliest mercenary organization.