CHOOSE LOCATION:
Thursday, June 17
|
| Reserved Seating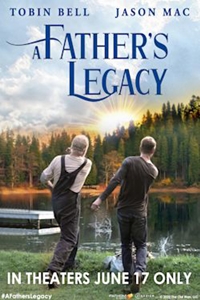 Directed By: Jason Mac
Genre: Program
Run Time: 1 hr. 35 min.
On the run from the law, a young man searching for his father forces his way into the life of a secluded old man in the woods. As the days pass and the secrets about their past are revealed, they learn that they might not have been looking for each other - but they may have been brought together for a reason. The event features a conversation with director/star Jason Mac and Pastor Brannon Shortt from Bayside Church about the importance of fatherhood, how the choices you make have consequences and additional key takeaways from the film.