CHOOSE LOCATION:
No showtimes available
on this date.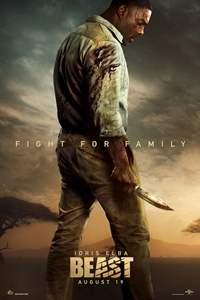 Starring: Idris Elba, Sharlto Copley, Iyana Halley, Leah Sava Jeffries
Directed By: Baltasar Kormákur
Genre: Suspense/Thriller
Run Time: 1 hr. 33 min.
Dr. Nate Samuels, a recently widowed husband returns to South Africa, where he first met his wife, on a long-planned trip with their daughters to a game reserve. But what begins as a journey of healing jolts into a fearsome fight for survival when a lion, a survivor of blood-thirsty poachers who now sees all humans as the enemy, begins stalking them.