CHOOSE LOCATION:
Tuesday, April 18
Reserved Seating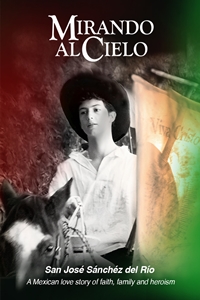 Starring: Julián Fidalgo, Luis Xavier, Estela Cano, Alexis Orozco
Directed By: Antonio Peláez
Genre: Drama
Run Time: 2 hr. 15 min.
This is one of the many beautiful stories that exist in Mexico. During the religious persecution in Mexico from 1926 to 1929, José Sánchez del Rio, a 14-year-old boy, enlists in the Cristero army to fight against the federal army in defense of his faith. In a heroic act of battle, he is captured for saving his general, and taken to his village to be executed for treason. The paradox of the story is that the deputy Rafael Picazo, José's godfather, is the highest authority of the town and who would have to give the execution order. This is a true story of heroic faith, forgiveness and sacrificial love that continues to touch hearts as José lives forever as one of the Catholic Church's youngest saints. Mirando al Cielo will help you look at heaven and go deeper into the mystery of God.