CHOOSE LOCATION:
Tuesday, December 7
Reserved Seating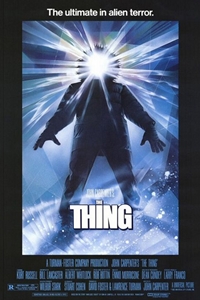 Starring: Kurt Russell, Wilford Brimley, T.K. Carter, David Clennon, Keith David
Directed By: John Carpenter
Genre: Horror , SciFi/Fantasy
Run Time: 1 hr. 49 min.
The stage is set for havoc and terror when a 12-man research team finds an alien being that has fallen from the sky and has been buried for over 100,000 years.