An American Werewolf in London
(R)
CHOOSE LOCATION:
Tuesday, November 2
Reserved Seating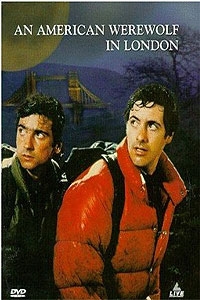 An American Werewolf in London
(R)
Starring: David Naughton, Jenny Agutter, Griffin Dunne, John Woodvine, Lila Kaye
Directed By: John Landis
Genre: Comedy , SciFi/Fantasy
Run Time: 1 hr. 37 min.
The tale of an American tourist whose stay in London is disrupted when, after being bitten by a wolf, he turns into a werewolf.