CHOOSE LOCATION:
Tuesday, November 30
Reserved Seating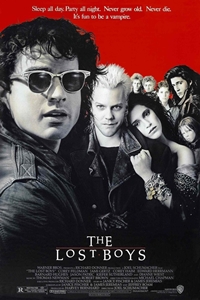 Starring: Jason Patric, Corey Haim, Dianne Wiest, Barnard Hughes, Edward Herrmann
Directed By: Joel Schumacher
Genre: Action/Adventure , Horror
Run Time: 1 hr. 37 min.
A group of teenage vampires attempts to recruit a new member who is not quite so certain about the trouble he is getting into.